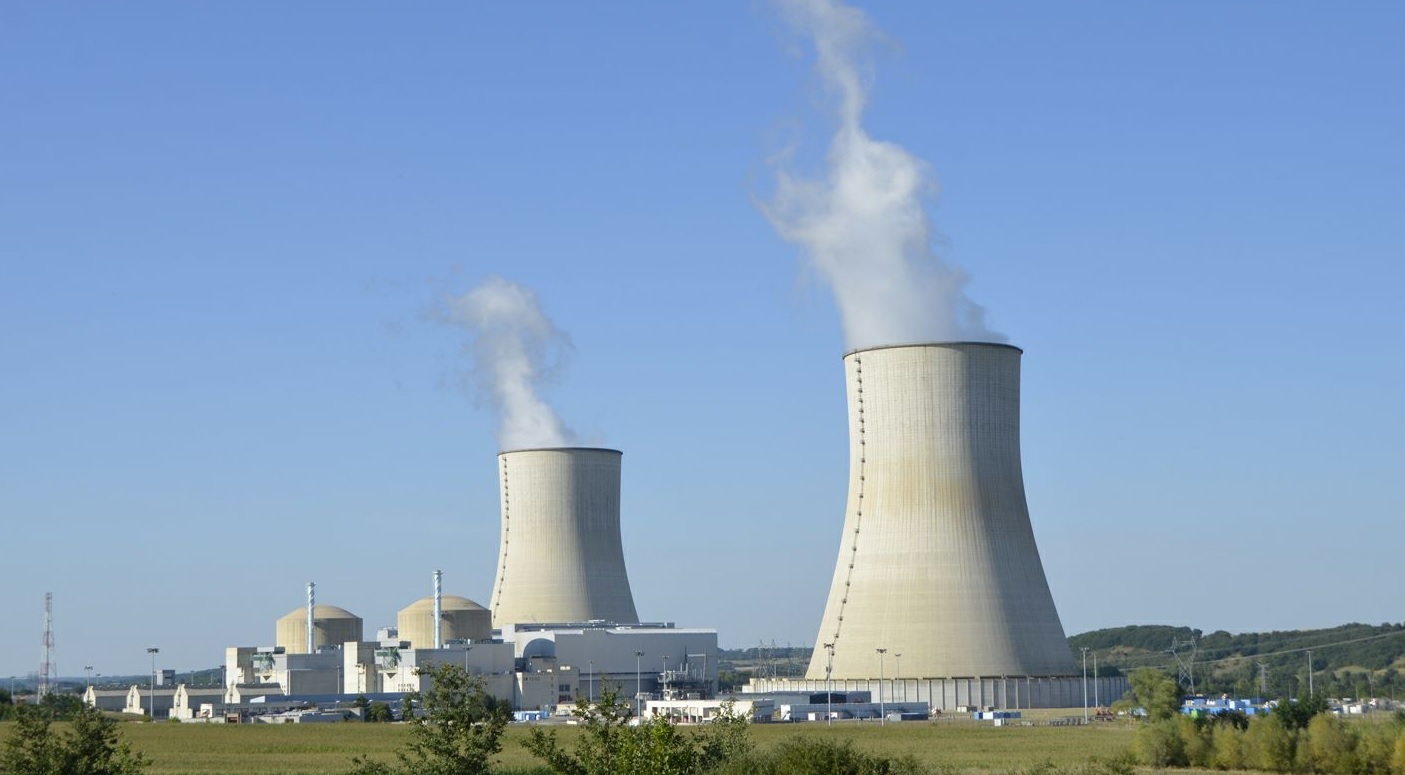 01 Mar

Chapter 2 – Nuclear Energy replaces Coal Plants in Australia

 1.Introduction

This is the second of a three part blog which looks at a plan for real carbon reductions in Australia's electricity generating system.

Part 1 dealt where Australia's greenhouse gas emissions come from, what our targets should be,

In this Part 2  we look at how we can achieve these very low emissions in the electricity sector using nuclear energy and

In Part 3 we'll look at where nuclear power plants could be sited in Australia.

2. Coal plant retirements
Attribution: Dates for retirements obtained from Energy Policy Institute of Australia
This image shows the likely timescale of the retirements of existing coal fired generators from the National Electricity Market. These retirements total some 20 gigawatts of capacity and will be completed some time after 2046. They are retiring because they are worn out. The operation of our National Electricity Market has failed to attract investment in any new generating capacity that is not underwritten by power purchase guarantees or subsidies and so new coal is not being built.
3. New Nuclear Plants to replace coal
Attribution: Nuclear build programme by Nuclear For Climate Australia
The opportunity therefore exists to replace all those coal plants with an equivalent amount of nuclear energy. This image shows the progressive replacement of those coal plants with 20 GW of nuclear energy which requires the construction of 22GW of capacity. We have allowed 11 years for the completion of the first unit and for the completion of the entire programme by 2042.
That's a very modest rate of completion averaging onlt 1.2 GW or just over one nuclear power plant per year.
4. French Programme
This can be compared with the French programme in the 1970's to late 1990's where they achieved a rate of 2.4GW per year and that's before personal computers entered the work place.
Attribution: J.C. Frappier, French Alternative Energies and Atomic Energy Commission (CEA) and World Nuclear Association
First French Pressurised Water Nuclear Power plant – Fessenheim 1 in 1977
Attribution: World Nuclear Association
Last nuclear power plant Civaux 2 commissioned in 1999
Attribution: Association de la Visite d'Entreprise (AVE)
5. Emissions benefits of Nuclear Energy – France vs Germany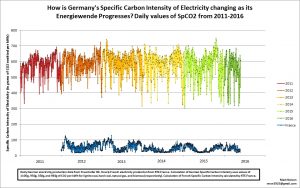 Attribution: Mark Nelson, mwn3925@gmail.com, data from Fraunhofe ISE and RTE France
 Despite paying nearly twice the price for electricity in Germany compared to France and having incurred a cost to date of €500 billion the results are not looking good for carbon reductions. As this graph shows, emissions in Germany remain at around 580 gr CO2/kWh compared to those in France at around 50 gr. CO2/kWh.
Germany is increasing its dependence on Russian gas with projects such as the Nordstream 2.0 gas pipeline. This is no solution to emissions reductions especially when fugitive emissions from Russian gas can make it a worse source than coal.
6. Nuclear Benefits for Australia
We have run a model developed by my colleague Dr Robert Barr which takes the actual diversified wind and solar PV Generation patterns, amplifies these in proportion to the required capacity and matches these generated outputs to the NEM Load.
We used this model to compare two routes to a low carbon future:
The first used increasing amounts of wind and solar with storage. These necessarily required backup with varying amounts of gas and hydropower to overcome the fluctuations in wind and solar availability.
The second route was devoted to rolling out increasing amounts of nuclear energy. Due to its limited ability to load follow, nuclear energy was combined with solar PV, storage, hydropower and gas peaking plants.
7. Retail Electricity Costs
In the following image we see the results of electricity costs of these two systems.
We looked at the total system as a whole to arrive at what we call the system levelized cost of energy.
We added in the costs of additional transmission as well as the impact of underutilised generating plant such as gas and pumped storage. It's the cost of all these underutilised bits that significantly add to the cost of a system based on intermittent renewable energy as Germany is finding out.
From our early stage analysis we find that as our electricity generators produce less carbon the system based on renewables is at least 70% more expensive than one based on nuclear energy.
Attribution: Analysis by Nuclear for Climate Australia using Energy Model Created by Electric Power Consulting
8. Carbon Abatement Costs
The really big gains with the use of nuclear energy are shown in this next image.
After all, the whole reason for this endeavour is to reduce emissions and so with nuclear energy we see a dramatic reduction in carbon abatement costs of nuclear compared to those obtained with a system based on variable renewable energy.
Our analysis indicates that at very high levels of nuclear or renewables such as 82% of supply, carbon abatement is some seven times less expensive with nuclear energy.
Attribution: Analysis by Nuclear for Climate Australia using Energy Model Created by Electric Power Consulting