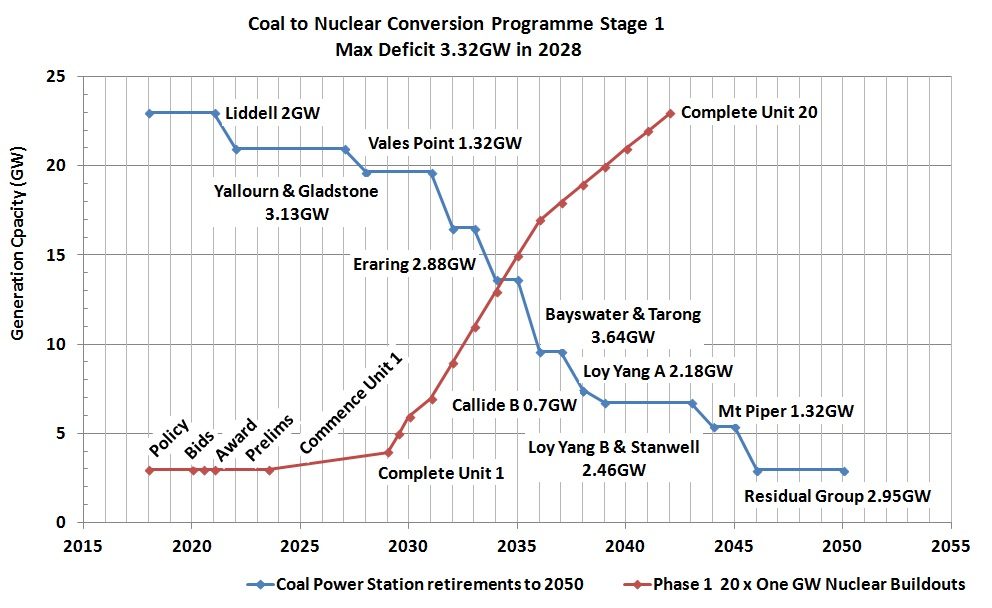 08 Sep

Solving Australia's Energy Trilemma with Nuclear Power

This paper has been prepared by Mr. Barrie Hill, Dr. Robert Barr and Mr. Robert Parker.
It examines all alternative for the supply of Energy on the National Electricity Market. It compares Renewables, Gas, Coal, Nuclear, Pumped Storage and a mix of all these options.
Click on the link below to go to the article
SOLVING AUSTRALIA'S ENERGY TRILEMMA WITH NUCLEAR POWER
We look forward to honest informed debate about our nation's energy future and invite your comments.
A system which includes nuclear energy in a transition from coal to nuclear is found to be the least cost, lowest carbon intensity with the greatest reliability.