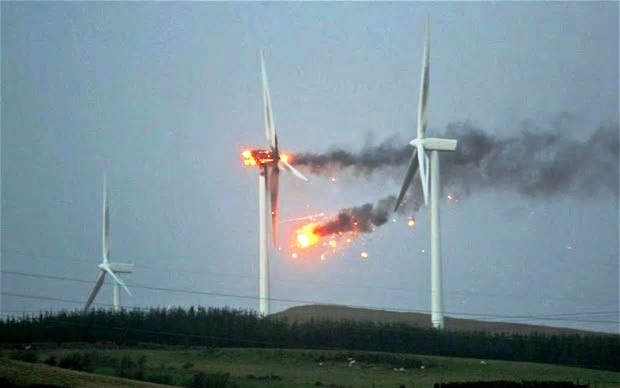 15 Jan

Sydney Morning Herald's Chaotic Coal Solution

Peter Martin's article in Thursday's Sydney Morning Herald was directed at the inevitable decline in coal as a fuel for power generation. He made no mention of climate change, the prime reason for its demise but instead supported the risky strategy of using a generating mix that has failed to make a serious reduction in greenhouse gas emissions in any nation to date. His prescription for a mix of intermittent wind and solar supported by gas, batteries and limited hydro has been shown to fail. It has landed the German low carbon "Energiewende" onto an emissions plateau from which there is no escape while creating amongst the most expensive electricity in Europe.

This was demonstrated in 2016 when Germany generated 545 terawatt-hours (TWh) of electricity at an average rate of approximately 560 grams of carbon dioxide emitted per kWh. By contrast, the French system with 75% nuclear capacity generated 530 TWh of electricity at an average rate of approximately 58 grams of carbon dioxide emitted per kWh. In terms of carbon emissions from electricity, this means that Germany emitted almost ten times as much as France — over 300 million metric tonnes.

Now we see Germany abandoning its emissions targets as it comes to terms with increasing lignite burning, destruction of forests and the abandonment of some of the best low carbon nuclear power plants in the World.

In Australia our commentators and policy wonks fail to focus on the end game of limiting climate change. Rather, they fall for a polarising debate between renewables and coal while avoiding the obvious nuclear energy solution. This debate has recently included giving magic properties to the Tesla battery in South Australia. The Tesla battery did not save an imperiled system when Loy Yang 3 shut down as claimed by Peter Martin. Rather it provided a modest increment to frequency control for a period of 3 seconds with an amount of power roughly equal to two very large diesel locomotives. If it had not intervened the grid would have operated without any problem.

A successful low carbon energy system will be characterised by very low levels of emissions and resource consumption. Electricity generation at less than 50 gr. CO2 per kWh must become the norm and the system will need to power industry and transport systems that currently use fossil fuels. We have known for decades that such a system can be provided by nuclear energy especially if supported by hydropower. Sweden, France and Ontario are low emissions nuclear success stories and now Finland is joining them.

A system based on "renewables" to collect all that low grade intermittent wind and solar energy becomes heavily dependent on non-renewable resources. Already in Germany more than 8,000 tonnes of solar panels have been dismantled with an average life span of 17 to 18 years and the consumption of materials is 64 times that of nuclear energy. Wind turbines are at least twenty times more materials hungry. The result will be a materials intensive, low quality and complex electricity generating system based entirely on imported goods and losing any of the residual strategic and economic benefits of energy independence. The throw away mentality of consumerism will becomes the norm as we see the constant upgrading of PV panels, meters, wind gearboxes, batteries and inverters. This could be arrested by the construction of a nuclear power plants that could last for the best part of a century and have at least 80% locally made content.

Peter Martin attempts to turn the unpredictable nature of wind and solar from a vice into a virtue by claiming they can be reliably predicted and planned for. This is not correct and by way of example we saw a typical wind output swing in South Australia of 500MW at around 3pm on the 27th December, 2017 contribute to a wholesale price of $280/MWh. Seasonally we can't predict the swings with the wind output across Australia in June 2017 being less than half that of June 2016. How in all seriousness can you run a stable power system with these fluctuations?

Renewable energy advocates typically claim these fluctuations can be addressed using "smart" grids and demand side management. Now while this may work with domestic appliances such as the hot water system it will not translate to critical operations such as aluminium smelters, transport systems or industrial processes. The economic benefit of low cost renewables needs to be traded off against the economic loss to business and the demands placed on workers to adjust their shifts to match power availability. This all seems very much like the "tail wagging the dog". Energy systems are created to serve the community and create wealth. We should not become their servants.

Australia cannot afford the luxury of making our steel, aluminium, cement and plastics industries even less competitive compared to our trading partners. We have the means to create a low cost, low carbon, reliable power system using nuclear energy that serves the needs of people and enables the most profitable use of invested capital. It will be a system, which could be a national asset for a century and create a technologically advanced industry that could put Australian's back in control of their destiny.